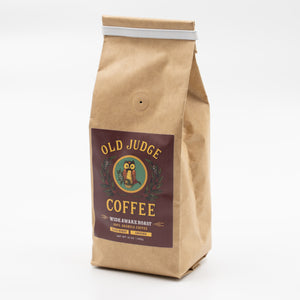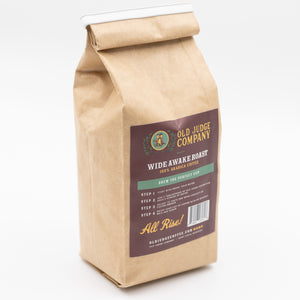 PRODUCT INFORMATION
100% Arabica Coffee, Dark Roast, Drip Grind, Medium to Heavy Body, Low Acidity, Bold, Smooth Finish. A blend of Sumatra, Costa Rica, and Guatemala Coffees.
Net Wt. 12 oz.
WAKE UP WITH OLD JUDGE IN YOUR CUP
Experience our Signature Wide Awake Dark Roast Coffee – the "Tough" big brother of our Heritage Roast. Featuring a more toasty and rich flavor profile than the original, Wide Awake is is the perfect blend for those who need a little bit extra in their cup. Our Ground Wide Awake Roast is made with 100% carefully-selected Arabica Coffee Beans sourced from Indonesia and Central America.